About Our Tent Rental Company | American Rentals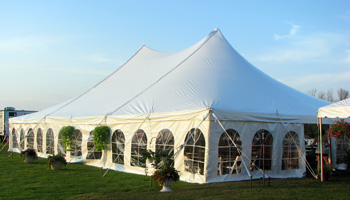 Thank you for selecting American Rentals for your next party or event. We are Michigan's premier tent rental company. We offer one of Michigan's largest and most extensive tent rental inventories.
American Rentals has all the standard styles of tents as well as unique and contemporary styles of tents. Some examples are party tent rentals and event tents including wedding tent rentals, canopy tents, dome tents, tension tents, frame tents, pole tents, festival tents and more tent rentals for parties and events.
We have two locations which allow us to serve all of Michigan including the Detroit area, Mid-Michigan, Lansing, Grand Rapids, Traverse City, Northern Michigan and all of West Michigan. Depending on the project size, we do serve other states as well.
Our lansing tent rental company, American Rentals appreciates you trusting your event to our trained professionals. We will do our best to make sure that your order is processed, delivered, and picked up in the most efficient manner possible and with professional attention to every detail. We know what it takes to help make a successful event. That is why we can compliment any tent or location with the finest in rental equipment including lighting, heaters, portable toilets, linens, tables, chairs, dance floors, stages, portable restrooms, portable toilets & many other items.
Whether it's a graduation party, wedding, corporate event, construction site, festival or a backyard party, we have the tents, portable toilets, tables, chairs and many more rental accessories to help make your event a success.
American Rentals wishes you the best of luck in planning your event, and will offer whatever assistance we can to help make it a success. Just give us a call toll-free at 1-800-637-1110 or request a free online estimate here.