Tent Rental | American Rentals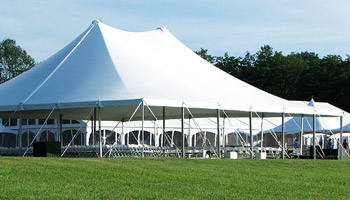 Welcome to American Rentals line of specialty tents.
With a large inventory of modern looking tension structures and self-supporting frames, we have the specialty tents to make your wedding or next event a resounding success.
Available in a wide array of widths and lengths, American Rentals' specialty tents offer maximum flexibility without sacrificing beauty and elegance.
Click on the types of tents below to learn more:
Tension Tents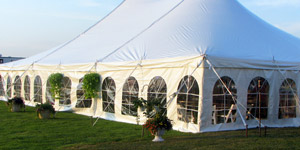 The Genesis Tent is a professionally designed structure that offers an elegant profile and a more spacious interior than traditional pole tents.
Perfect for large weddings and formal events, this tent is built to "weather the storm" with its' structural features. Engineered for strength and structural integrity, the Genesis provides an elegant atmosphere that will leave a lasting first-class impression with your guests.
---
Frame Tents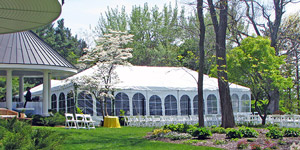 Looking for an extra touch of style? Welcome to the Twin Tube Frame Tent. These are the most functional and versatile tents anywhere. Combining beauty with flexibility, the Twin Tube frame tent is often erected where no other tent can go. To start, these tents have no center poles, so space planning is a snap. And because of their expandability, frame tents give you the maximum tent for your available space. With the Twin Tube Frame Tent, your guests will know at a glance that they are in for something special.
---
Our Michigan tent rental company, American Rentals wishes you the best of luck in planning your event, and will offer whatever assistance we can to help make it a success. Just give us a call toll-free at 1-800-637-1110 or request a free online estimate here.